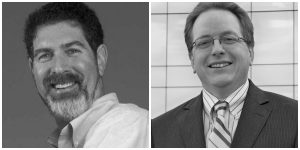 In this Geek Leadership Essentials Podcast, I connect with Peter Cohan of Second Derivative.
Peter is an expert on incredible demos and has some great ideas that will help with product demos and EVERY presentation you ever give!
3 reasons your demos fail today
How your best demo is accomplished with a single click
Why doing the demo backwards may lead to more sales
How to get customers to talk about their problems
Tips on making our stories really stick!
Peter has also offered a great one pager on how to make your demos really effective!
Great Demo! Method Summary Sheet
About Peter Cohan
Peter Cohan is the founder and principal of The Second Derivative, focused on helping software organizations improve their sales and marketing results – primarily through improving organizations' demonstrations.  The bulk of his experience is with complex, enterprise software and strategic systems sold to varied audiences in a range of vertical markets.  He has enjoyed roles in technical and product marketing, marketing management, sales and sales management, and senior management.  More on Peter at http://secondderivative.com
About the Podcast
I host a podcast focused on the essentials of leadership.  I interview experts, offer my own thoughts and publish a new podcast every few weeks on topics that help geeks communicate clearly, manage conflict productively, delegate effectively and plan well.
Don't miss out!  Sign up here   so that you're the first to know when future podcast episodes go online!
(You can also find the podcast in iTunes)