A Simple Leadership Growth Process for Chick fil A Operators and Leaders
Free offer: No risk, no commitment training session for your team!
I'm so convinced of my value to your team, that I'll offer to deliver an action-oriented 45 minute leadership training session for your leaders that will help them improve communication and teamwork.
No cost.  No obligation.
The training is based on John Maxwell's book "Everyone Communicates, Few Connect" and has proven to be valuable to teams like yours.
What's the catch?  No catch – you set up time with your leaders to be on a call with me, and I'll give them practical ideas and skills they can use immediately.
The only thing that I ask is that you be on the call, and that you commit to a BRIEF conversation with me after the session to talk about whether working together makes sense.  Fair enough?
Pick your best time for a quick call
You Are Already Making an Impact
You joined Chick fil A because you wanted to be a part of an organization that was making a difference, and as you look at recent achievements, that's exactly what's happening now!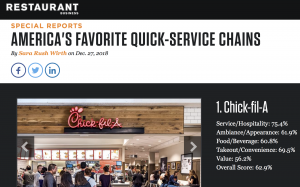 Just named America's best quick service restaurant
Massive growth – you recently hit $10.6 Billion in sales –  and a year ahead of the original schedule!
You, personally, are a key part of that.  You're on the "front lines" making things happen – recruiting and building a team to help continue to grow the brand and have a profitable restaurant.  not only that, but the growth of the business and the brand gives you a bigger and better platform to use to "be a part of our customers' lives and the communities in which we serve."
And yet, as good as the Chick fil A culture is, as good as the systems and tools are, there are big pieces of the puzzle that are not filled in for you – Chick fil A expects you to figure them out – but you don't have to do that alone!
What Do I Get As An Operator From Working With You?
Easier recruiting
Leaders who think like an operator and make wise decisions
More freedom to focus on the "big rocks" to grow the business
Better communication
Higher commitment from leaders and teams
Programs For You
Programs For Your Team
Sound interesting? No risk, no commitment, free training – Call me!
Pick your best time for a quick call
About BrightHill Group's Founder –  Tom Cooper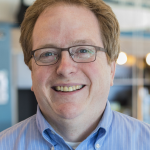 I've got experience coaching high volume FSU operators to help them grow as leaders and to help them grow their teams
I have partnered with the world's #1 guru on leadership – John C Maxwell to be able to deliver the best content and processes to help your people grow as leaders. My connection to the John Maxwell team gives me access to John's materials, his faculty and the Maxwell Method of coaching and leadership training.
I'm a Chick-fil-A fan. I share your values, and I've connected with many many operators as my large family (7 kids!) has made stops. Those connections with operators have given me insights into the challenges you face, and my programs can help you and your team.
My programs are personalized, practical and action-oriented. I help leaders create and execute plans that help them see measurable results.
Experience: Running a small business is tough. I understand what it takes to make a business work. I have worked in the restaurant and customer service business. I have run small businesses and departments in large ones. My experience in these areas helps me relate to small business owners and help them focus on the most important priorities, leading them to great value and powerful Return on Investment.
Pick your best time for a quick call