Perspective
Do you see a tree
Or just that one leaf
You're working on now?
Seeing the forest
helps you lead.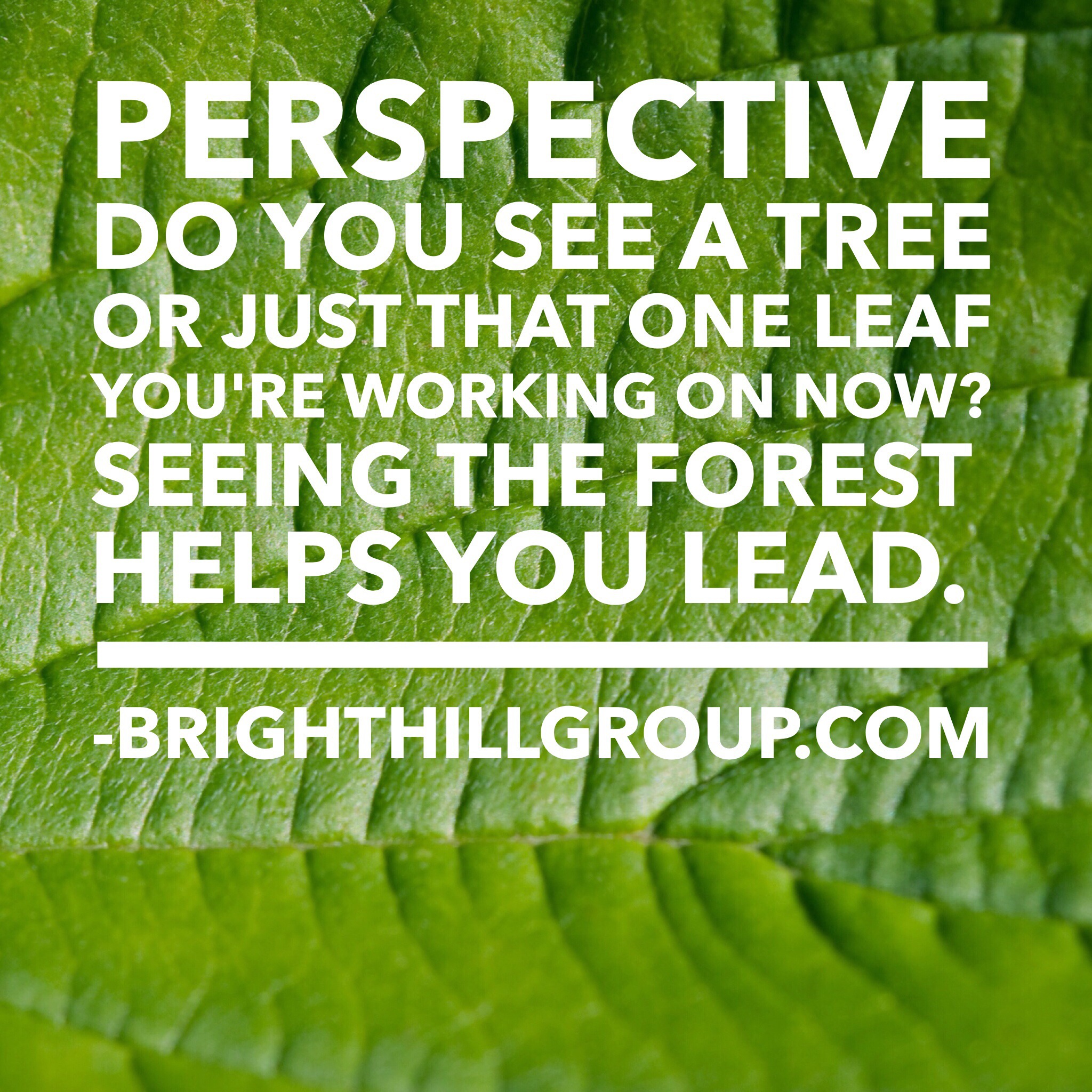 Sometimes we're so deep in the work 
all we can see is the leaf we're working on.
There's a forest out there. 
Back up. climb a tree.  Look around. 
Making the time to see the bigger picture helps you put the work in perspective. You'll focus on what's really important.
#LeadYourself
#LeadOthers