Thanks for joining me at our recent event.  When I spoke, I promised that I would give you a tool to help you.  You'll find it on this page.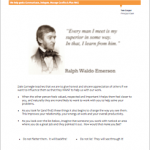 "Appreciation Starter Script" – this cheat sheet is all about helping you with the words to use to give honest and sincere appreciation of the strengths that others have.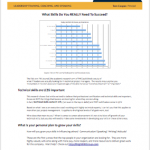 Top 10 Geek Skills for Projects and other geek work – what your bosses are ACTUALLY looking for – it's MORE than technical skills.  Learn the top 10 skills that research shows they want.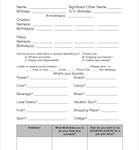 "My Favorite Things"  – this is a one pager that you can use to keep track of the things that are important to others – their spouse's name and birthday, kids names, favorite candy, sports teams and more!
Thank you for downloading these resources.  If there's anything that I can do to help you, please reach out to me!
Get in the Loop!
Finally, let me encourage you to get in the loop on my Podcast:
"Becoming a Geek Leader" – Each episode covers topics to help you in your career like
"How to get others to listen to YOU"
"How to Listen More Effectively"
"How to get the Boss to do the Right Thing"
"Dealing with Difficult People"
"Growing in Your Career" and more!
Check out "Becoming a Geek Leader"