Think about others 
People never forget
how you make them feel.
#LeadOthers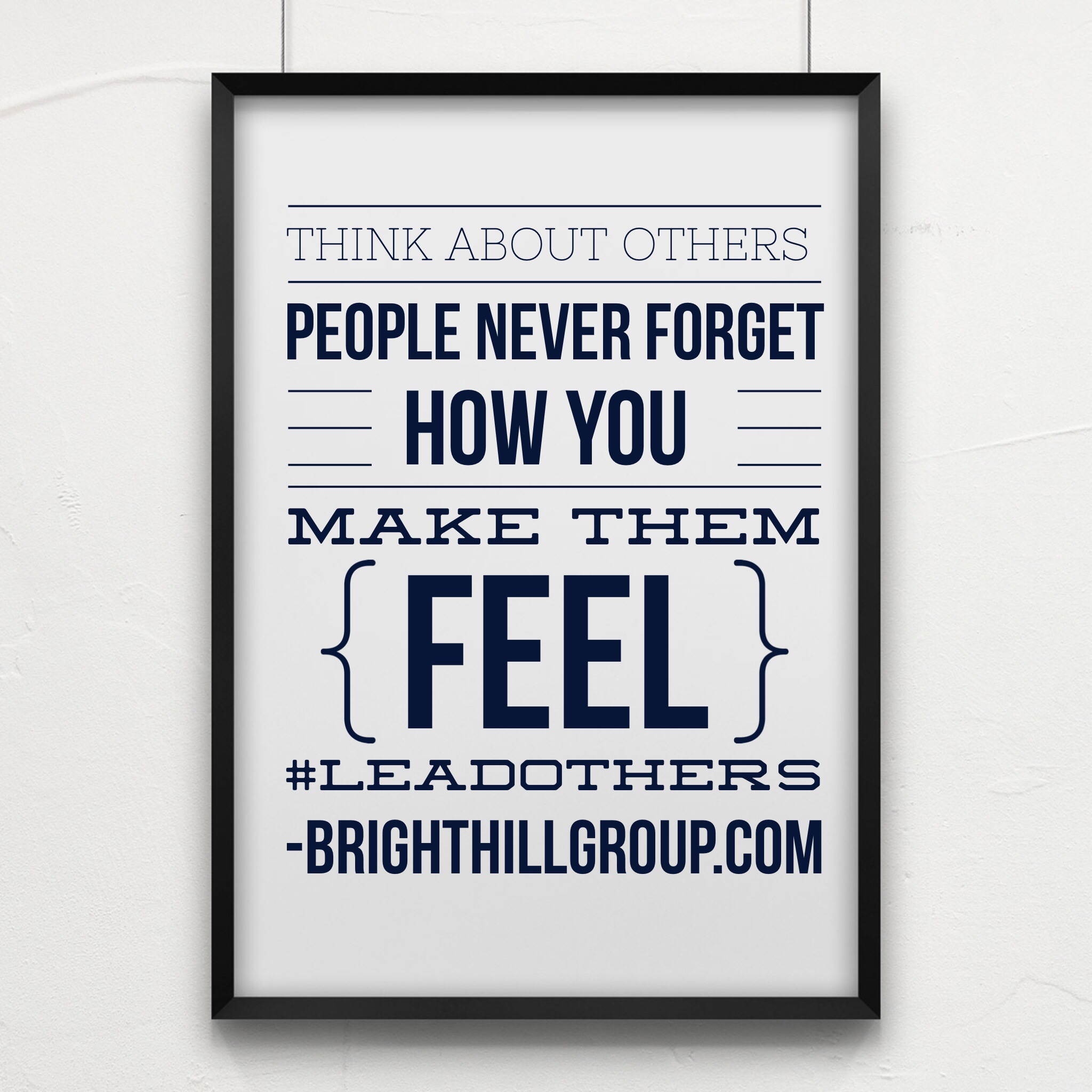 How others feel matters.
Even if you have to communicate bad news, think about ways to soften the blow.
Many of my clients are like "just the facts" Joe Friday. Sure, facts are facts, but we don't work with facts. We work with people.
Think about the other guy.
What is he thinking about?
What is he worried about?
What does he need to get his work done?
What does his boss want from him?
Then craft your message based on what you know about him and his needs?
Is this a lot of work? Maybe, but you'll get far better performance from team members when you make the investment.
#LeadOthers