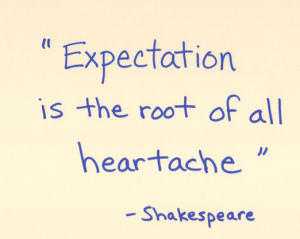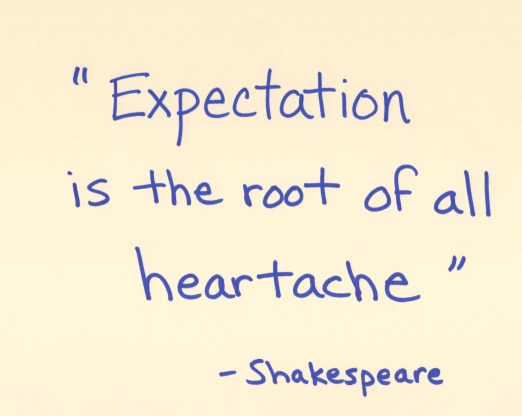 The Story
Holly and I have been looking for some land for our new home for about 9 months.  (Yes, we started looking at real estate to buy months before we moved to the rental house in NC – we are THAT geeky.)
We finally found a piece of property we want to buy and last Wednesday I met with a lawyer about it.  I told him that I needed his help drafting a contract and I was really excited about getting this offer to the seller very quickly.
He let me know that there was no way he could turn the contract around by the next day.  I was disappointed, but still hopeful that we could send it off to the out of state seller before the weekend.
Sadly he said "I can't fit that into Friday either, but I can have it done by Monday."
Action Point:
I have two questions for you:
When he said "by Monday" what do you think he meant?
When he said "by Monday" what do you think I heard?
You guessed it –
He was thinking he had until the end of the business day Monday to get it "done."
I was thinking he would have something in my inbox at today's start of business!
This led to frustration and disappointment on my part, and on his part, too.  I was already disappointed to delay past the weekend, and this miscommunication made me disappointed a second time – and I had to replan my schedule for Tuesday, too!
TODAY'S ACTION POINT: BE CLEAR about what you can do, and when you'll do it.  Make the time to sum up the action items, owners and specific delivery dates!
Going Deeper
Check out this great interview with Impeccable Customer Service Expert Steve Dorfman.
Steve lays out a path for really pleasing your customers
One Final Thought:
Can you be more specific, direct, and clear about your expressed and implied commitments?
Try being REALLY specific, about your next steps or follow up with someone, then email me and tell me how it went. tom@BrightHillGroup.com
Cooper News:
Holly and I went to a marriage retreat this weekend.  It was a blast setting aside some time to get connected with her again, and to learn more about her and how she works.  When was the last time you made time to get away with your spouse?  Make plans now!
PS – in the interest of full disclosure, the quote above is a paraphrase from "All's Well That Ends Well" Act II, i, 145 – the original quote reads: "Oft expectation fails, and most oft there where most it promises" – but the quote above is pithier!  😉