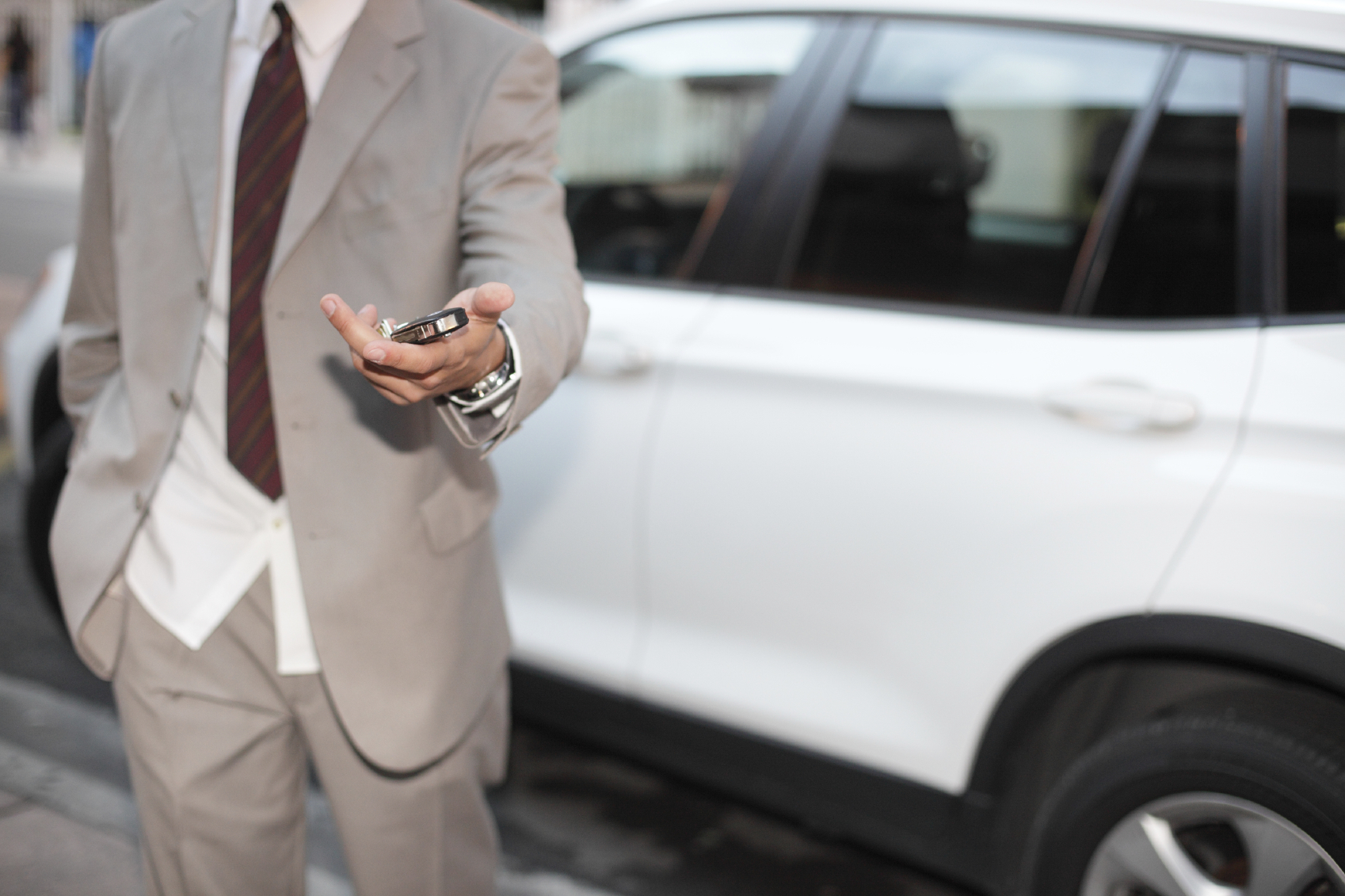 I had such powerful response to the previous blog post on how to buy a car that I felt it might be helpful to write a followup posting.
In fact, a dear friend (we will call her Susan) worked in the accounting department of a car dealership for six years.  She was a car industry "insider" and she shared some great ideas with me.  I want to make them available to you, too!
Susan shares 9 additional ideas that I thought you might want to hear:
The car loan you have today can be the last car loan you ever have – REALLY!
Leasing is a bad idea
Negotiation tactics (and how to counter them)
Good Cop/Bad Cop
When Is The Best Time To Buy? (When does the dealer really want that sale?)
What to wear when you go to the dealership
More hidden dealership profit in that deal
Ways to sweeten the deal (that the dealer will go for)
One final way to get a lower price on a model you want
1. The car loan you have today can be the last car loan you ever have – REALLY!
First, I want to debunk a myth I heard many years ago.
A relative said to me "I'm always going to have a car payment, so I might as well have a car I like."
OUCH!  "I'm always going to have a car payment?"
Really?
As if there's no other option?
Holly and I have not had a car payment in 15 years.  You can do it, too.
Susan and John (her husband) don't borrow money for cars, either.
Every month we put aside what would be our car note and use that savings for the next vehicle. We hold onto our vehicles as long as we can. We would probably still have the 1990 Geo Prism if it hadn't gotten smashed.
When I was in college my aunt gave me some great advice.
Here's what my aunt said:
1. Buy a car you can pay off in 3 years.  If you can't afford to make the payments over a 36 month note, it's too expensive for you.
2. During those 3 years, make your payments faithfully.  You're paying off the bank.
3. Keep the car another 3 years.  A good car should definitely last AT LEAST 6 years.
4. During that second three years, make payments to yourself.  You're already in the habit of making that much of a payment.  Keep it up – put that money in a savings account.
5. At the end of 6 years, you've saved enough to pay cash for your next car.  Go buy it, and keep making payments to yourself.

If you do this, the car note you have today can be the last car payment you EVER have.
2. Leasing is a bad idea!
Susan (the accountant) says "leasing is the worst"
Why is leasing a bad idea financially?  It's cheaper, right?
Wrong!  Only the monthly payments are less.  Your overall cost is higher than if you just bought the car, drove it for a few years and then sold it, but even that is not the cheapest plan.
The leasing process:
You pay a bunch of cash down.
You make monthly payments on someone else's car during the first few years while it depreciates the most!  (That $29K car is worth about $17K when the lease is over )
At the end of the lease you've paid a bunch of fees, and interest, and the car has depreciated.  You leave the lease with nothing.
It's true that when you BUY a car it is immediately worth less, but at the end of the loan you have the car to use, and it's still worth SOMETHING.
3. Negotiation tactics
Remember – this is a marathon, not a sprint.  Plan to spend several days or weeks researching and shopping for a car.  Be well rested and well fed during the purchase process and you'll pay less at the end.
Susan says: The more time invested, the more the salesperson desires (and is held to) a return.
Also – for some reason it's not culturally common in the US to haggle, but it's a part of the car buying process.
Susan says:
I have to tell my friends that it's okay: dealers expect this. (Although there is a fine line between haggling and manipulating – my integrity tries to steer from the latter.) There is such a thing as honest negotiating – – if not in monetary terms then concessions such as free car washes. It is becoming more acceptable as our population diversifies. Negotiating is commonplace in other countries. 
4. Good Cop/Bad Cop
This is a technique common to dealerships.  By design, the salesperson has limited authority.  They have to "check with the manager." They can act like they are on your side, trying to get this deal done – working with you against the dealership.
I mentioned in part 1 how Holly does not go to the dealership with me during negotiations.  This is our version of "good cop/bad cop"  I don't have the authority to make the decision.  I have to "check with my wife" and can come back from those calls encouraged, and challenged to make the deal sweeter. "I'd love to sign the papers, but my wife won't go for it.  I think I might be able to talk her into it if you could just come down another $500 on the price."
Here's what Susan says about Good Cop/Bad Cop:
Another tactic is what the inside coins "T.O." (turnover). When the rep is put on the spot they will have to "run it by their manager". I'm sure this has happened to you multiple times since you're a strong negotiator. What is really happening is the rep isn't "checking" or getting approval; rather, the rep is a player getting prepped by the coach with a different strategy from the playbook. 

So what can you do when they do this?  Susan continues:
Never ever let the rep "escape" to the sidelines. My counter, "Chris, am I working with you or the Manager? I'll work with the one who has the authority to make the deal. If that's not you then where's the Manager's office?" This is the walk of shame and reps worth their salt will avoid this. However, I've stumbled quite a few reps and have taken on plenty of managers.
I've taken on managers, too.  I remember one manager refusing to budge on price.  I knew he really wanted to sell that minivan.  (I really wanted it, too!) I told him that I could not go any further and I would walk.  He called my bluff.  I was upset, because I felt like the tactic backfired – but I kept a strong game face as I said "OK – well, when you're ready to sell that van, you can give me a call." and started to turn away.  He yelled "I WILL NOT CALL YOU."
He was true to his word.  2 weeks later the SALESMAN called me and asked "Mr. Cooper, why don't you come get your van?"  I was able to get them to make additional concessions and we happily drove that van for a long time.  Of course, it was tough going home and telling my wife that I thought we had failed, and that next two weeks I thought a lot about whether I had made the right call.  Now, of course, I believe we did.
Back to Susan on how she and her husband apply of Good Cop/Bad Cop
John  & I do a "Good Cop, Bad Cop" routine. John shows up at signing and pitches a fit, which he's really good at (smile). We manage to squeeze a little more at the end. 
5. How to dress to get the best deal
That matters?  Really?  You bet.
Here's what Susan says about clothes:
Show up in plain clothes. Believe me when I say customers are assessed before they even exit their vehicle. Reps will start high when they perceive a "high-roller". While most negotiating takes place via email, I'll pull up in our '92 Dodge and sweats – no jewelry other than my wedding band. Also, I have the advantage of putting all my research in my shoulder bag. A guy should store his in a messenger bag. When customers showed up with briefcase in tow, they dealer would usually pair them with their toughest negotiator.

For a good laugh about this, check out this clip from The Cosby Show 
6. Is there really a time to get the best deal?
Yes.  Does that mean that the ONLY time you can get a good deal is on this special day?  No, but if you understand what the other guy wants, that can help you get what you want.
I've read that your best negotiation happens on a rainy Friday night on the last day of the month – if you bring your kids, your neighbor's kids, even your dog.  I've never stooped that low, but there are times that make negotiation easier.
Susan says:
Auto fiscals cycle every September, so the best time to shop for a new (prior year) vehicle is the last day of the month between October and January. The last day because reps have to make their monthly quota even if they claim "no commission". Remember, the dealer has financed that 2014 car throughout the year and is ready to turn over to their 2015 stock. 

Also, going to the dealer during the rain, ice, and light snow is a good time to shop because there is little foot traffic; therefore, dealers are eager to make deals. I would not advise going to the dealer during a decent snowfall if the dealer carries all-terrain vehicles because that's when everybody and their mother gets the bug to buy a 4WD. As a result, that puts the selling power in the dealer's hands.
We bought that minivan in the middle of February on a dark and cold night.
7. More hidden dealership profit in that deal
The car business is tricky.  Dealers don't actually buy those cars at invoice price from the manufacturer and resell them. They borrow money from the manufacturers – called "floor planning" the cars.  The dealer has to make payments on those cars.  The longer they sit on the lot, the more the cars cost the dealer.  Dealers make the most profit by selling a car as soon as it hits their lot.
Because this is so complex, there are lots of ways that the dealer and manufacturer do business which are not visible to you.  The dealership can "lose money" on YOUR deal, and still make money from selling that car.  Confusing, isn't it?
Susan continues:
Also, there is something called "holdback" which can amount up to $1,000. This is the dealership's internal buffer. 

Regardless of how low you go the rep will get paid. 

I never feel bad about "lowballing". During a particular negotiation the rep almost walked out on me (lol) until I reminded them about their holdback, which absolutely stunned this rep because this is the ultimate insider-trading. 
The rep acted as if I was twisting their arm and making them give the vehicle away (mercy strategy). 

They will still make a buck no matter how low we went. 

Moreover, dealers will receive rebates on particular models, which they can pass along to the customer, so it's important to research what are those dealer rebates in addition to customer incentives. Dealers will pretend they can't pass their rebate to you, but they can. 
8. Ways to sweeten the deal (that the dealer will go for)
There are things you can ask for that the dealer is more likely to go for.
Susan reminds us:
There are customer loyalty bonuses too. After talking down to brass tax I threw that in the mix at the 11th hour. I was negotiating a Silverado and produced evidence that I owned another Chevy albeit our '67 Camaro, but hey it still qualified. The dealer offered me a job – haha. 

One thing that many are not aware is rustproofing and undercoating are standard now, which is why like you pointed out consumers should never pay for something that's automatic. 

As a parting shot I'll go after concessions such as a full tank of gas and ask them to throw in a Buyer Protection Plan (BPP). 
Dealers try to charge extra for BPP because it does have value, but they'll easily come off of it because what do they care of profit for their Service Department? 
My Prius is going on 10-years and I have free oil changes and loaner cars for life. In the big picture, that holds additional value.  
9 . One final way to get a lower price on a model you want
If your heart is set on a specific model, there is a way that you can get a lower price on a "new" car.  You can buy a dealer demonstrator car.  These are the cars that salesmen drive to promote sales.  Dealerships can sell them as "new" cars, but you can get a discount for the miles put on by the sales staff.
Susan says:
If someone wants "new" and can tolerate some usage then ask to look at a "demo". A demo is the vehicle driven by reps as advertisement. It may have a few thousand miles, but only one user and maintained by the dealer. It's as good as new and saves the buyer several thousand dollars. The adage is true that a vehicle loses a significant percentage of its value the moment it is driven off of the lot.  

Something to keep in mind about that shiny, good smelling car that you "love" and "just have to buy."
An added advantage to the surplus of vehicles on the market is the luxury to walk away if the deal is not agreeable. I can just go to the next dealer. It's not unique – like a house I might fall in love with. The buyer has more "power" than they might realize.
In Closing
Don't fall prey to the idea that the only time you can get a great deal is RIGHT NOW.  That's a myth.
You can get a good deal on any day – if you've done your homework.  You may be able to get an incredible deal if the stars align, but don't worry about that.
Remember that if you have a pattern of preparing and getting good deals, when the incredible deal comes along, you'll know and be able to celebrate it, too!
What have you done to get a great deal on a car?