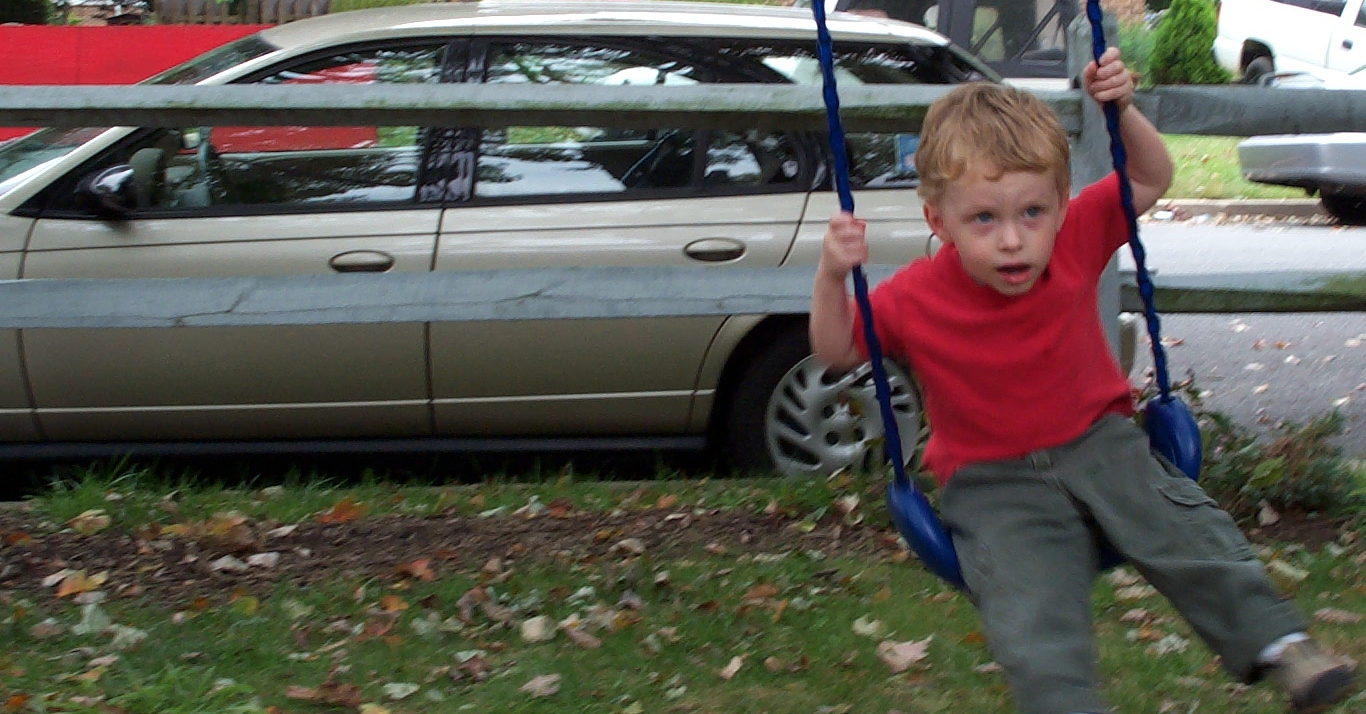 Don't Miss Part 2- 9 tips to negotiate a better price
My friend Jack Quarles is a master negotiator.  I've been studying some of his work recently, and if you're looking to become better at negotiation, you should check out his work, too.  ***http://www.buyingexcellence.com/***
As Jack and I were trading emails recently, I was reminded of helping another friend try to find an affordable and reliable used car to replace the one that was unexpectedly totaled.  My emails with Jack inspired me to post on my blog what I shared with my friend Stephen.
The 3 phase plan:
Decide which specific car you want to buy.
Confirm your selection with more information.
Negotiate to get a great deal.
We've used this process to buy several cars over the last 15 years, and have been very happy with the outcomes.  You can do this, too!
Remember that buying a car is a marathon, not a sprint.  You'll have the car a long time, and it's worth the labor now for the benefit of having the car a long time.  Be well rested and well fed.  When you need a break, take one.  Feel free to sleep on it.  No car deal is the only deal you'll ever find, and if someone else gets that car, you'll be fine.
Skip the extended warranty.  They are huge profit centers.  You're FAR better off to have $1,000 in a savings account for a car emergency fund.  Trust me.
Phase 1 – Decide which specific car you want to buy
 1. Exactly how much budget do you have to spend?
Holly and I are fans of paying cash for cars, so we work from a budget when we buy.  As hard as we try to be rational in our approach, we can get caught up in the emotions, too.
Years ago it was time to buy another car.  We agreed our budget for a reliable car for me was "$10-$12,000."
I quickly realized that for *just* $14K I could get a brand new Mazda 5 hatchback.
Then for *just* $16K I could buy a new PT Cruiser.
Before I knew it I found myself on a dealer lot looking longingly at the just-introduced Jetta wagon with the VR6 engine, at *only* $21,000!
Holly said "Tom, I don't care what kind of car you drive, but didn't we agree that our budget was $10-$12,000?"
Holly was right.  You should let your spouse or a close friend hold you accountable to stick to your budget.
How can you avoid getting sucked in?  By having more information, and a plan.
Over the years, we developed a spreadsheet to help us keep track of the data, and we use that to help us make good decisions. ****** Download a copy!******
2. Decide "must haves" and "nice to haves."
Start with a type of car (e.g. SUV) and then refine to a specific manufacturer and model.
Check out ***http://www.consumerreports.org*** – you can check out the models in their buyer's guide at your local library, or pay for an online subscription that lets you immediately look up repair record information for most models of car.  It's inexpensive, and useful!
 What features are important to you?
Do you NEED a roof rack, or GPS, or are those just "nice to have"?
Knowing what's most important helps filter the choices.  You'll want to test drive the models that you think you like.
(I thought I'd like to own a VW Golf until I drove one.  Just didn't fit my tastes.)
3. Search for the car that matches your criteria.
Browse ***cars.com*** and ***autotrader.com*** for cars that match what you're looking for.  Look at dealerships, (new and used) as well as cars from individual sellers.
Look in your area and out of your area, too.  For the right car it's probably worth driving a couple of hours from home.
Use the advanced search option.  Here's an ***example of a search for a Scion xD***
4. Track the data.
When you find one that you like, enter the data in the spreadsheet. ******Download a copy!******
This step is critical.  This data will help you as you select the car you want to buy.
Knowing that there are other cars similar to your #1 choice allows you the freedom to not be so emotionally tied to a particular car (until you own it and drive it off the lot.)
5. Look up the price on ***Edmunds.com***

Edmunds has a "true market value" which I find is closer to actual prices paid for cars than Kelly Blue Book value.
6. Connect with a specific person.
When you call the dealership, get the name of the person with whom you speak.
A key point in the process is building relationship with the person who is selling the car.  You do that by making clear to them that you respect their time, and that you'll reach out to them personally and intentionally.
This is important – write down their name, and EVERY time you call or visit the dealership, connect with that person.  Every time.
I make sure to call that person by name, tell them over the phone  that I'll ask for them, and when I go to the dealership, I ask for them.
Put that data in the spreadsheet.  ******Download a copy!******
Confirm the selection with more information
The more details you have, the more options you will have when it comes time to negotiate.
7. Pick the one (or two) that you like best.
Armed with data, I pick the one or two I like the most and go see and test drive them.  Because you have the data to back up your thinking, you can rank the cars in the spreadsheet – giving you the ability to create a simple #1, #2 and #3 option.
When you've got a few choices, it's easier to walk away from your first choice – your #2 choice will be almost just as good as your #1!
As Jack says, your #2 (or #3) becomes your "BATNA" (Best Alternative To a Negotiated Agreement.)
Knowledge is power.  Knowing that your worst case is that you'll have to buy the #2 car is not too bad, after all.
8. Get a used car checked out by a mechanic.
When I find one I want to buy, I take it to a good mechanic to get it checked out.  In Gaithersburg MD I can't more highly recommend Bill Fowler at ***Executive Automotive*** to check it out.   I call Bill "The meticulous mechanic"
(Peace of mind is worth the labor charges.)
 Negotiation
 9. Knowing about the condition and the fair market value, I go in to negotiate.
Holly (my wife) does not go with me.  When I am in negotiations and they counter offer me, I say "I have to call my wife."  We talk about the offer, and usually counter a couple of times.  Lather/rinse/repeat.
You have to understand what the other guy wants/needs.  You probably really don't care how dealerships operate, but if you want to be an effective negotiator, you need to know how to play their game.
The deck is stacked against the buyer.  They use lots of techniques to manipulate you.  It's endemic to the whole system, not just a single dealer.  It's a culture of manipulation, so you need to be versed in it.
First thing, build relationship with the salesperson.  Get their name,  Use their name.  Several times.  Tell them that you're a serious buyer – that you're ready to make a deal and that if you can come to the right terms you'll buy a car today.  Be unequivocal about it.
Psychologically speaking, the more time that the salesperson spends with you, the more he will want to sell the car to you.  Time spent + no sale means wasted time for him.  The more time you're together the more intensely he doesn't want to have wasted his time.
As a part of the process, you may need to walk off the lot. Make sure that you have their phone number.  Tell them that you're not sure.  You're going to think about it and that you'll call them back.  (They hate this, and they may offer concessions to get you to stay – statistically when people leave the lot they don't come back.) Go have lunch, or a milkshake.  Whatever.  Go back later – that increases their perception that you want the car, and their desire to sell it to you.
If you're on the fence between a new version of a particular car and a low-mileage used one, this can be a little tricky because the dealerships have a pretty hard line between used and new car sales processes.  They are separate profit & loss units – so a new car salesman makes $0 to sell you a used car.  A used car guy can't sell you a new car.  They disrespect each other.  A lot of contempt in that world.  Sad.  You can use that to your advantage.   When you're talking to the new car guy you can demure by saying, but those used cars look like such a great deal.  When you're talking to the used car guy you can say "but those new ones have no one else's mistakes etched in them."
Your clarity about the fact that that you *will* make a deal, combined with your ambivalence about the particular car they are trying to sell you gives you an advantage.  Use it.  They are absolutely going to use every advantage they have.
Finally: Don't let them jam "junk fees" like "dealer prep" on the invoice.  They will say "that's not negotiable"  You respond.  "OK.  That's fine.  You can't move that number.  I completely understand. (They print the # on their order form to make it look more permanent.) No problem. Here's what you can do.  Adjust the numbers above to subtract that $200 from the total price, and we have a deal.  Otherwise I'm walking off the lot.  Period.  What do you want to do?"
Be prepared to walk.  It's a power move you can make.  If you are very close to the finish line and you're prepared to leave the dealership, they will probably cave.
This is a silly game, but make it a game.  Enjoy it.  You're the guy with the money.  You want a car and they really want to sell it to you.  I'll even say that.  "I've got cash and I really want to buy.  You want to sell.  Let's find a way to work together to make a deal."
10. When you find a price you can live with, buy it!
By the way, we ended up buying a late-model used Saturn wagon for $10,500 that I drove happily for almost 8 years.
Here's a shot of a YOUNG Gideon near that car.
UPDATE 7/11/2013
Just a quick thought – it's not a great idea to walk in to the "paperwork office" at a dealership unprepared.
I strongly recommend that you don't borrow money at all to buy.  (For heaven's sake, NEVER lease a car – worst deal on the planet!)
If you *must* borrow money on an asset that becomes worth less every day, please do it well.  Go see your credit union or local bank.  Arrange for the financing in advance.  When you see the "finance manager" at the dealership, you can know that they won't trick you into buying high-profit add ons (like undercoating and extended warrantees.)  You will also know that you got a decent deal on the financing – a high profit area for dealers.
For the record, I don't object to dealers making a profit – that's the purpose of their business – but let's keep it fair, shall we?
I have a friend who called me today to tell me about his experience in the finance office of a local dealership.  It was scary, and manipulative.  Why be treated that way?
UPDATE 1/13/2014
I posted a "Part 2" to this.  An industry insider gave me 9 ways to negotiate a better deal.  Check it out!