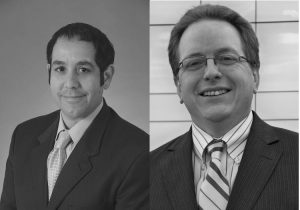 Today we are joined by Craig Strent from Apex Home Loans.  Wait – what does a "mortgage guy" know about Tech Marketing?  It turns out…. a lot!
I've been watching Craig's work for the last several years, and as I've gotten to know him I've been blown away with the consistency and effectiveness of his marketing.  Marketing for Craig is no accident.  It's a consistent tool which has been masterfully used to consistently grow his company even through a down economy.
More than that, the tools and processes he uses can easily be leveraged by ANY CEO to grow their company, too.
In this interview, we talk about:
How to create a system which allows your marketing to happen even without you making decisions about what to do
How to think about your customer even when it's not time for them to buy
Why focus is a key to success in your marketing

Don't miss the handy Marketing Checklist
About Craig
Craig Strent has been originating mortgages since 1994 and co-founded Apex Home Loans in 1998. He received a BSBA from the American University's Kogod School of Business Administration. For the past 10 years, Craig has been recognized by industry publications as one of the "Top 200 Loan Originators" in America.
As a result of his expertise across multiple disciplines, Craig is often turned to by both the local and national media for commentary on the mortgage and housing markets. He has appeared numerous times on CNBC as well as on the NBC Nightly News, News Channel 8, and the Fox Morning News. In the past, Craig's articles have appeared in several publications, including a feature opinion piece in the Washington Business Journal on home buying.