Priorities:
What is your "big play of the day" today?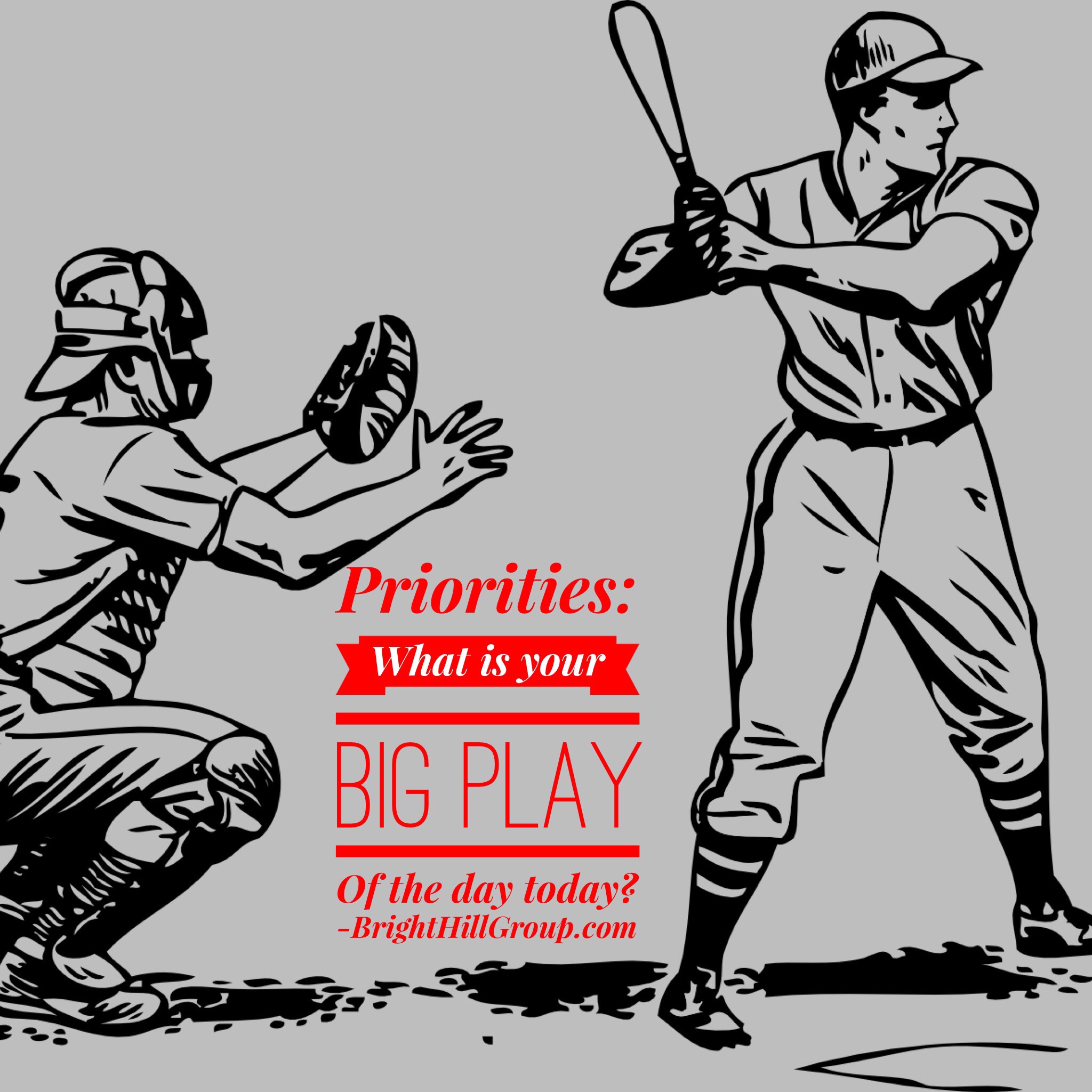 We only have so much time and energy.  We can't do everything. We have to pick. 
As you look at your day, what is the one thing you need to "hit out of the park?"
What is the one thing where you need to be your best you?  
Manage your energy, thoughts time and plan to make that part of your day great. 
#LeadYourself