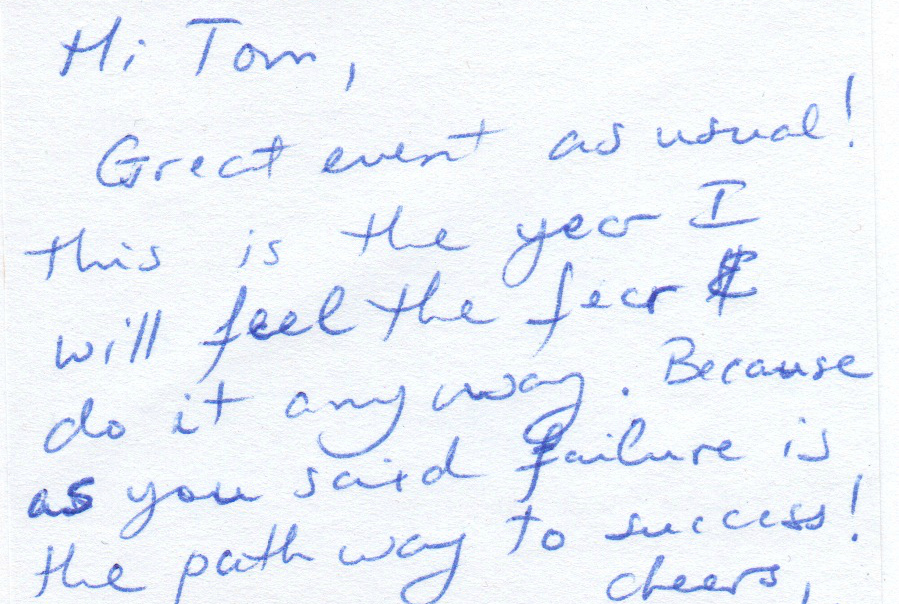 Today's Story
What does it mean to be brave?
 I tell my kids that TRUE courage is when you feel afraid, and you do it anyway.
 We all face scary decisions, and mostly our response is to choose to do nothing – that's why most of us (including me) tend to procrastinate.
But how does fear really help us?  We are conditioned to avoid failure, so we do.  The natural thing to do is freeze.  The truly successful people can move beyond what's natural and take action, even when they are afraid.
Action Point – DO IT AFRAID!
Failure is the ONLY pathway to success.  No one is an overnight success.  The headliner spent years working in obscurity.  The Olympic medal winner finished last over and over again before achieving success.  We don't seek to fail, but we realize that failure is a part of the process.
One Final Thought
What would you attempt if you knew for certain that you would not fail?
DO IT AFRAID!
I recently held workshops on
"Dealing With Impossible Customers – Using Agile Tools" with a fantastic expert in Scrum,
AND
"Too Busy To Plan" – and what you can do about it – a public workshop and a corporate version.
We talked about goal setting, realistic timelines, starting small, and overcoming fear.
Check out the note I received from one of my clients:
"Hi Tom,

Great event as usual!  This is the year I will feel the fear and do it anyway.  Because as you said failure is the pathway to success!"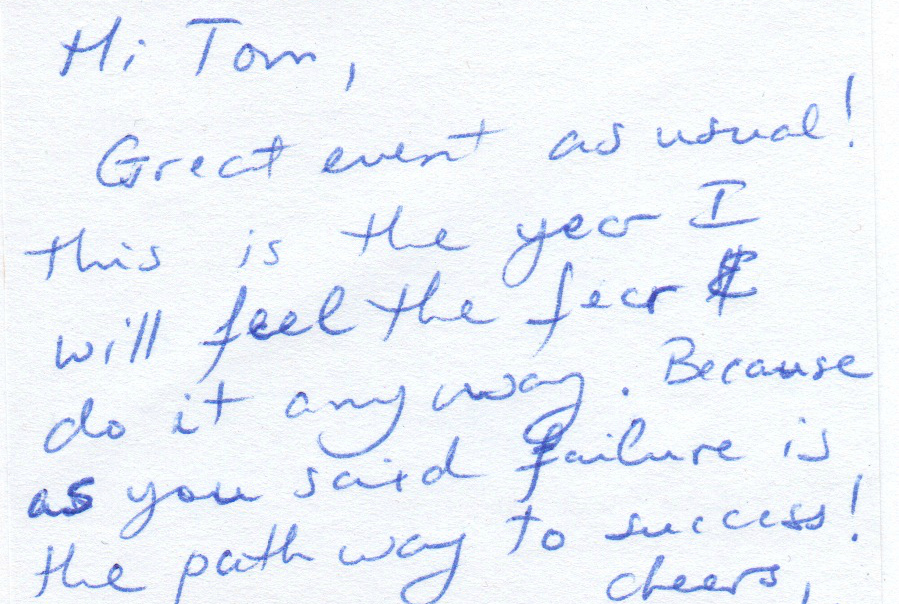 Man, do I love getting notes like that!