Time Management
Look for things
That you do repetitively
Make checklists
Create Templates
Like sample meeting agendas
Reuse them!
#LeadYourself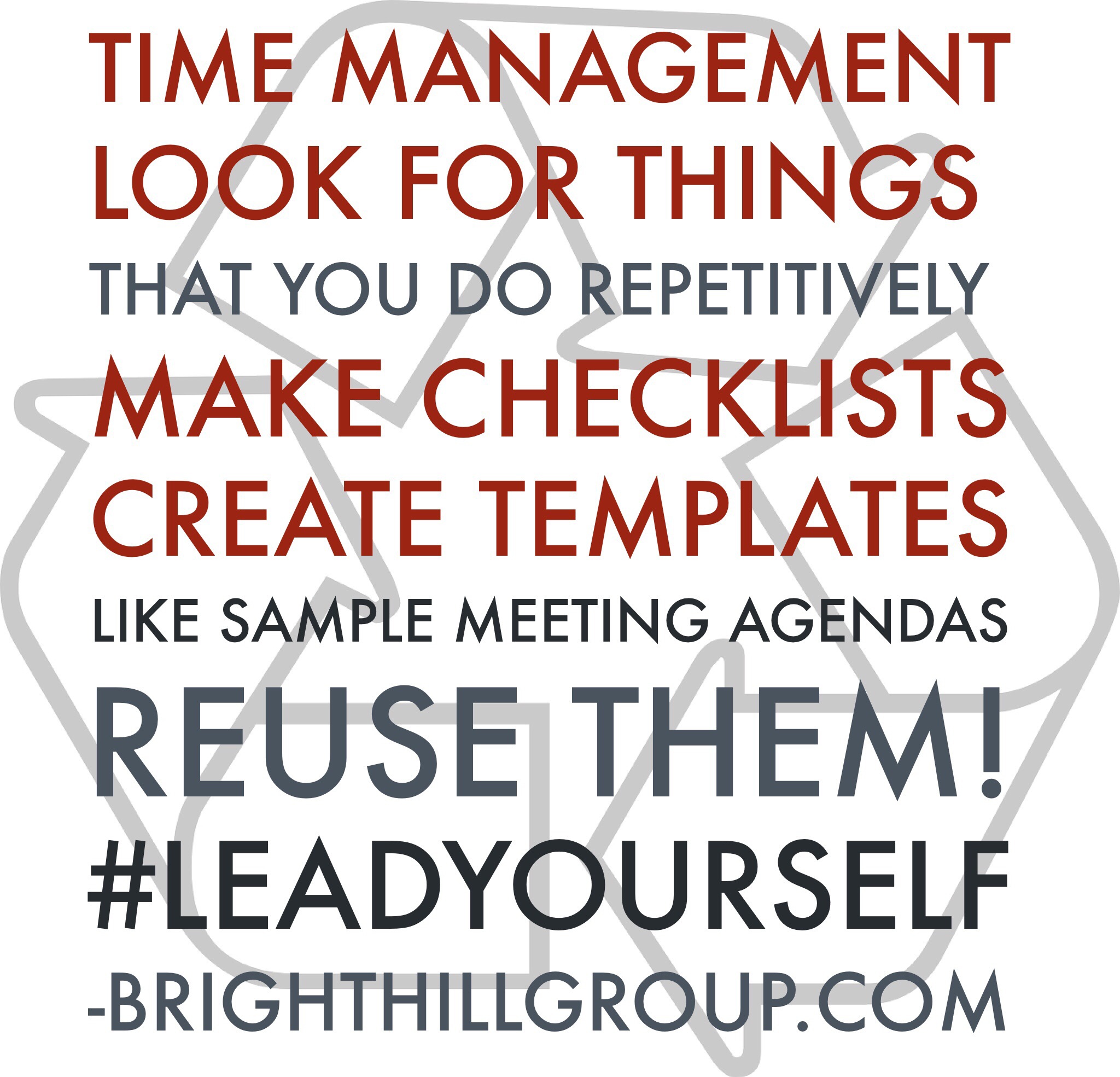 We're all swamped.
Want more time? One way to do it is to stop doing "low payoff" activities.
These are things that need to be done, but don't give you much in return.
You can "buy back" time in your day by looking at the things that eat up your time and finding the ones you do over and over (like meeting planning) and create reusable templates or checklists to save you time and mental energy.
Today marks the launch of the fall work season. Be sure to start it off by leading yourself well.