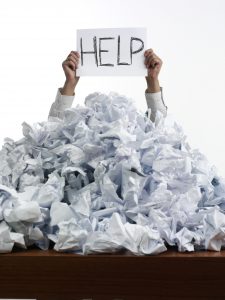 Do you ever feel overwhelmed by your to do list?
We are all busy – I believe that most of us are too busy to even THINK!
Here's a quick video I put together introducing the "Quick List" method of goal setting – something you can do in just two minutes!
Basic:
To get started, just Click on the image below  to download my FREE eBook: 33 Minutes to amazing goal success.
In just 33 minutes, you can create your actionable plan to set and achieve goals this year that you didn't think you could.
3 minutes to read, 30 minutes to do the "homework" and you'll have your action plan laid out – you'll see progress right away!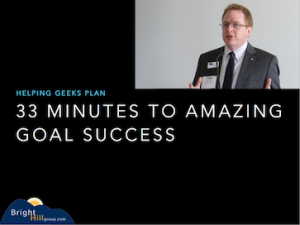 Intermediate:
Want some help nailing down your major goal areas?
Watch this 2 minute video to help nail down what you *should* be working on to make incredible progress toward your goals.

Advanced:
Are you ready to go from idea to action?
In this 9 minute video I go into detail about how to take those big goals and break them down into bite-sized chunks that you can do TODAY.