Why Geeks?  What Exactly is a Geek?
I started playing with technology when I bought my first computer at age 12 with money I earned on my paper route.
I loved tech, and still love it.  In college, I became a software engineering geek.
What's a geek?  A geek is a highly technical expert.  In my case
I was a software development geek.
Then I became a network engineering geek.
Then I was a project management geek, and
a product management geek.
Today I'm a communications, influence and leadership geek.
There are geeks in every field of study.  I'm married to a library geek.  My sister is a legal geek.  There are geeks everywhere.
Geeks are my people.  What do we all have in common?
Geeks:
Are experts in their chosen field.
Tend to focus on the intricacies of their craft rather than the people side of things
pride themselves on mastery, elegance and effectiveness of technical solutions.
This is more than just technology – I know accountants, finance professionals, even Realtors who are geeks.
I Want to Have Tom Speak To My Geeks
Clients and audience members have described Tom as smart, genuine, engaging, practical, funny, and inspiring.
Contact me to schedule me to come speak to your:
Conferences
Corporate meetings
Nonprofit organizations
Civic groups
Networking groups
Philosophy:
"Because people matter, we must lead them well.  You can learn to lead!"
I spent many years as a hands on technical expert – a geek!  I learned that the key reason most geeks struggle is that many times we focus almost exclusively on technical precision and excellence and don't realize how much we need strong communication skills to connect with and influence others.
Testimonials:
"Tom really gets it.  He cares about people and knows how to make leadership principles relevant to my work life."

Topics:
Leadership – becoming a more influential geek
Achieving Amazing Goals
Communicating Effectively with geeks and normals
Inspiring a Positive Culture
Why Won't They Listen To Me?
Getting Clarity & Purpose
Becoming a Person of Influence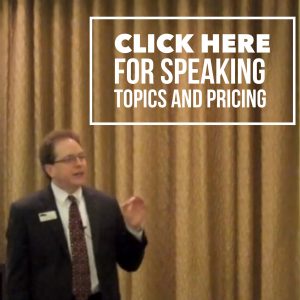 Call Tom to talk about your needs and your event!