Living in the heart of NASCAR country even for just a couple of years I've already had great opportunities to study and learn from people in the motor sports industry.
The more I pick up the more I realize how much I still have to learn!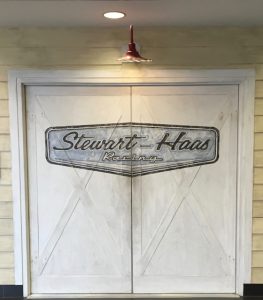 I recently had the opportunity to take a tour of the Stewart Haas racing facility in Kannapolis North Carolina. It is astonishing to understand just how much technology and complexity goes into these 200 mph cars.
NASCAR teams recruit and maintain some of the most talented people in the world to be able to make their cars go just a little faster than the other guy around the track.
Races are won or lost in the pit!
One area of the campus that really stuck out to me was the investment they made in their pit crew training facilities.
I have heard it said that races are won or lost in the pit. That could well be true. Just this season, I have seen a race decided by 1/100 of a second! Successful pit stops depend on fast, flawless, complex choreographed execution.
In 12 seconds (or less) a NASCAR pit crew hits 40 lug nuts, changes four tires, makes suspension adjustments, fills up the gas tank with fuel, clears the windshield, makes airflow adjustments and sends the driver on his way.
Because of the speed, agility, strength, and precision required to complete a successful pit stop NASCAR teams recruit top athletes from major college sports programs and from other professional sports.
So what do NASCAR pit athletes have to do with geeks?
Three things pit crews can teach you about geek work
It takes more than your part of the work.
Teamwork is just as important as technical skill (and more fragile)
Training is the work
1. It takes more than your part of the work.

Time is short, and the job is so complex that there's just not any room for mistakes.
Whether you are the driver, the fuel man, the Jack man, for changing tires, everything you do impacts everyone else on the team. Everything they do impacts you. You have to support each other – and that means knowing a lot of THEIR job, too.
The only way that complex, fast moving systems can work is if the experts know more than just their silo.
This means that you need to invest in learning about what other people do. Not just the technical stuff, but also the business stuff.
What are you studying in addition to your area of expertise?
2. Teamwork is just as important as technical skill (and more fragile)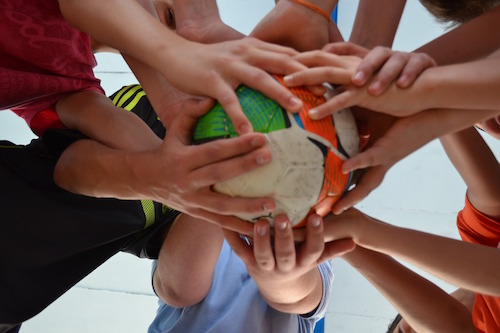 NASCAR pit crews have to work perfectly.
It's really like an orchestra. Success completely depends on each player playing their part well and perfectly coordinated with the other team members.
This means that they have to train together. They train
in the specific task of servicing a car in the pits, and also
in the weight room,
on the track running, and
even in downtime getting to know each other as people.
When you can perform at an elite level, often times the difference between winning and losing is actually in mindset, emotions, and teamwork.
Team trust takes a long time to build, and even just one sideways comment from a teammate can take it off track.
Your ability to deliver great solutions depends on teamwork. What are you doing to build it in your team?
3. Training *is* the work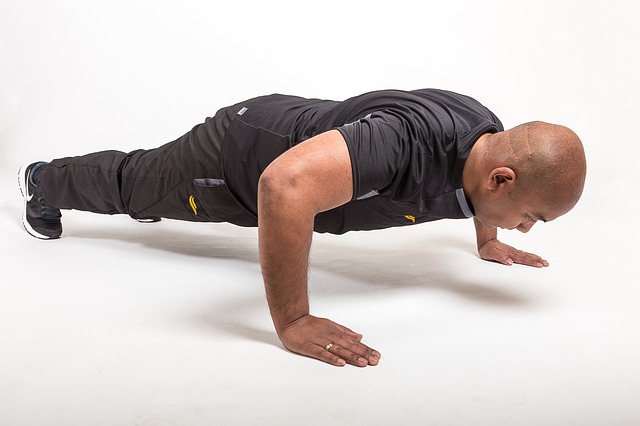 One of the things that I hear fairly regularly is that technology teams would like to improve their execution when it comes to technology projects for the business, but they "just can't find the time" to pull people away from the real work to think about things like soft skills and business insights.
Pit crews know that training doesn't take you away from the real work. Multi-disciplinary training is the work. These guys study their own job backward, forward and inside out. They practice their moves over and over and over again. Training in their area of expertise is their job and training with the team is their job.
"When opportunity comes, it's too late to prepare"
Pit crews don't think that they'll stop working and THEN start training. Pit crews know that training is the work.
Your ability to achieve does depend on your technical expertise. It also depends on your ability to work with other people, and your understanding of the business drivers that make people hire you for the work.
What are you doing today to make training a part of the work you do each week? Each month? This year?
Wrap up
Based on what you have read, what will you do to prepare for your work the same way that a NASCAR pit crew repairs?
Will it be in growing people skills,
business knowledge,
teamwork, or
even just recognizing that training is the work?
Let me know!  Email me at coach@BrightHillGroup.com