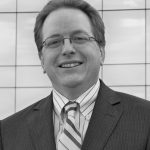 Welcome!
I'm your guide, Tom Cooper.  This is a great program, and I can't wait for you to get started.
I'm excited to be your guide through the Simply Effective Meetings 101 program.
This is designed to be a simple process – NOT a project for you to do.  I've been there – too many meetings, too long, not even a reason for being there.
This program will help – I'll give you simple, specific things you and your team can do to make your meetings faster, more effective and free you up to focus on your most important work.
 Here's your Quick Start Guide
Quick Start Guide
Head over to the Lesson Page for access to all the resources
2. Send this link to have your team members sign up for the handouts, templates and more
3. Schedule your meeting!
Keep your eye out for emails, too.  I'll be sending you email every couple of days to give you useful tips and reminders to actually USE the ideas from the program.
I'm excited to get started!
Thanks for joining and happy meetings!
This program is simple, fast, and will give you great results.
Tom