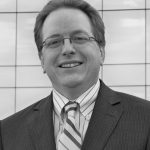 WELCOME to Geek To Great 101
Hi!  Tom Cooper here!
I'm excited to have you join us.
You arrived here because you've just signed up for one of the modules in the Geek to Great program, and I'm excited to be on this journey with you.
What to Expect
Now that you're signed up for one of the modules, here's what you can expect:
1. More Than A "Web-Based Lecture." 
This is a "blended learning" program focused on you – the adult learner.   Based on the most up to date applied behavioral psychology research, during this module you'll read, write, listen, see, talk, and share those experiences as a group.   These modules are designed to be bite-sized, and action-oriented.  You'll complete each lesson in 30 minutes or less.
2. Your Personal Action Plan
During the group session you'll create a personalized action plan to help you take those items most directly related to your situation and decide exactly what you'll do, and exactly when you'll do it.
3. Triggers To Help You Take Action
You'll hear me talk about a few key items.  To help you move from "idea" to "implementation" – from "aspiration" to "action" – I'll be sending you an email trigger every day or two.  These email reminders will trigger your memory and help you take action on the things we talked about in the module.
After this program, your team should have a shared vocabulary on the topic, and some shared ideas about how to use the information in the module.  I'm excited to get started!
Your Next Steps
1. Grab your handouts
Go to the Course Homepage and print out the handouts for the specific lesson.
2. Gather for the group session
Your group leader should schedule the group lesson soon.
As you listen to the lesson, fill in the blanks, and make quick notes about how you can use this information.  How will you ACT? 
What can you Apply, Change or Teach?
Apply: What is one idea you can apply immediately?
Change: is there a way that you can change a "regular practice" that you do today?
Teach: What idea that we talk about in the group can you teach to someone else?
                 Just share "Hey I'm taking this class and we talked about…"
In your notes, mark A.C.T.
Something you can apply with an A,
Something you'll change with a C, and
Something that you'll teach with a T.
3. Discuss with your team
4. Start to take action
Keep an eye out for the emails reminding you of the actions you'll need to take next.
Again, thanks for joining, and WELCOME!