1-1 meeting
Need to correct
Bad Behavior?
During your 1-1
with a team member
Ask:
May I offer you some feedback?
#LeadOthers
Find more info in this podcast episode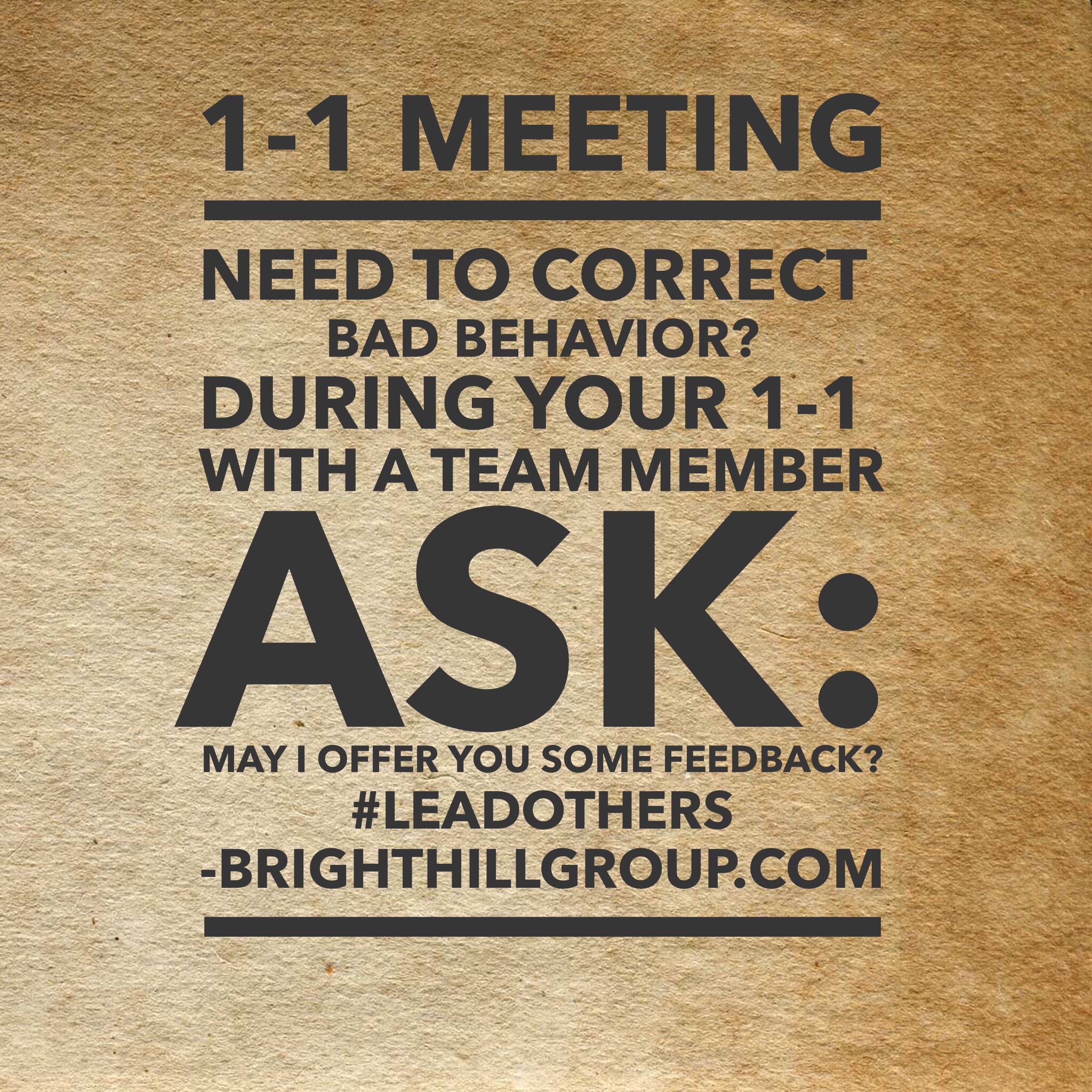 One of the best ways to get changes made is to talk about it.
Sometimes we fear having a difficult conversation. It doesn't have to be difficult. People are generally hungry for performance feedback. Ask: "May I offer you some feedback?"
If they say yes, use the XYZ formula:
In situation X,
When you did Y,
It had outcome Z
Be specific, and clear.
The other day in the meeting with my boss, and she asked you to get that report for her (Situation X)
When you folded your arms and rolled your eyes as you agreed to do it (You did Y)
She felt disrespected, and I was embarrassed. (Outcome Z)

I didn't like that. When your boss' boss asks for something, please respond positively with your words and your body language. If you're unhappy about it, you can come see me later to talk about it.
"May I offer you some feedback?"
Find more info in this podcast episode