Surprisingly,
Simple is hard.
Add value by making work simple for others.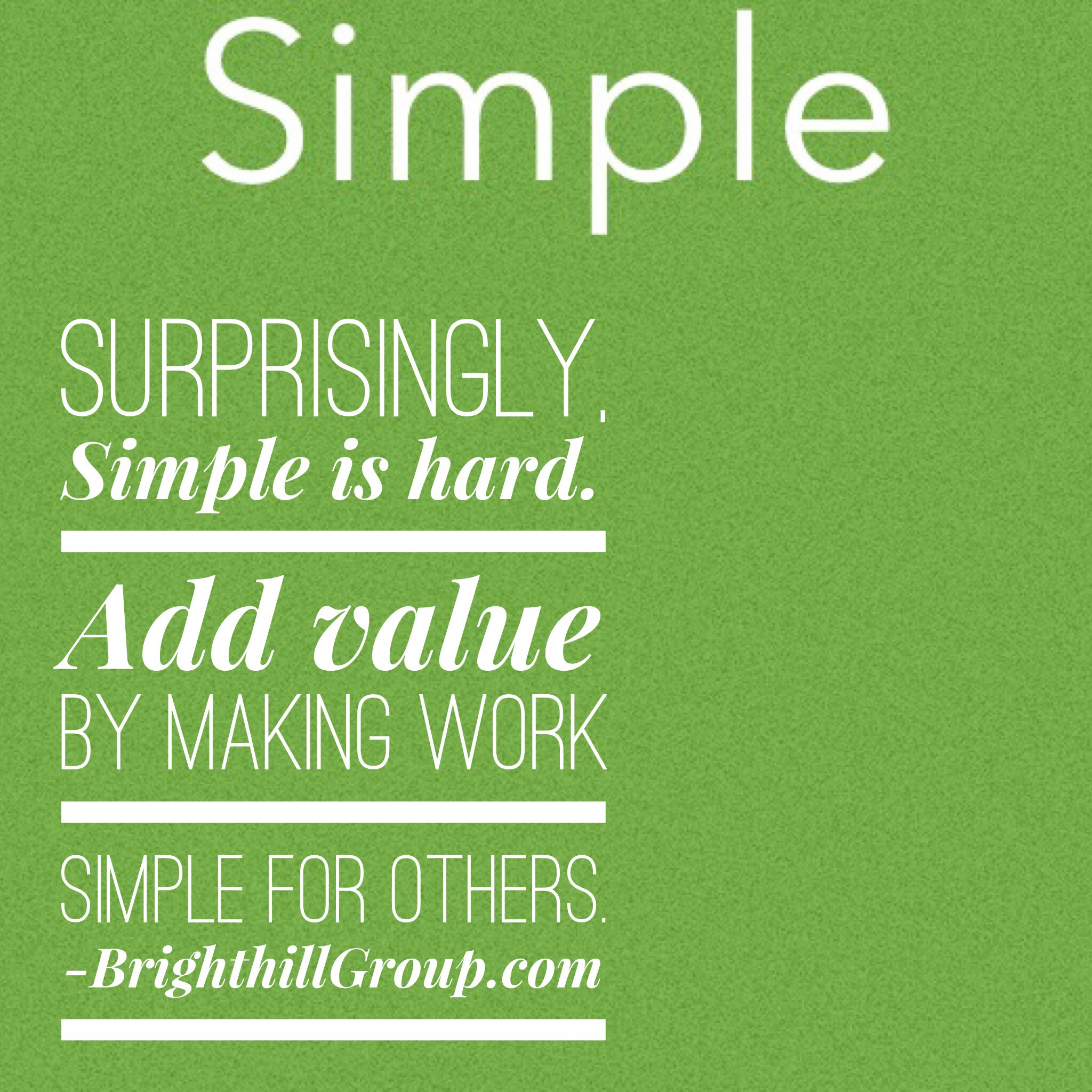 The more of an expert you are, the harder it becomes to "keep it simple."
You may think, "but it's not simple, it's complex." Beautiful, elegant things are best expressed simply. Add the most value by doing the hard work of keeping it simple for others not as technically skilled as you are.
If they can say "is it really that simple?" They will be thrilled to work with you.
#LeadOthers