In this wide ranging conversation I speak with Dr. Peter Bamberger, an expert in human relations, and we cover some powerful ideas to help increase engagement.
How do you reduce the risk of giving employees autonomy?
What can we do to design jobs that people actually like to do?
What do business processes have to do with incredible leadership?
Does money matter to technology folks?
When is it a good thing to let a decent performer quit?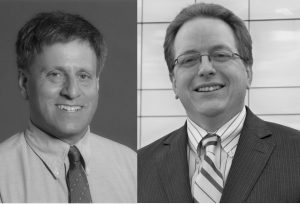 Want to know more?  Contact me to request my Free Employee Engagement Report: "Turn Your 'Renters' Into 'Owners' – 6 Ways To Increase Employee Accountability."
About Dr. Bamberger:
Dr. Peter Bamberger holds a PhD in Organizational Behavior and HR Management from Cornell University and is currently on the Faculty of Management at Tel Aviv University's graduate school.  He has written extensively on issues related to HR and performance management.
Peter A. Bamberger's research focuses on peer relations and helping processes in the workplace, employee emotional wellbeing, and compensation strategy.   Co-author of Human Resource Strategy (with Ilan Meshulam Sage, 2000) and Mutual Aid and Union Renewal (with Samuel Bacharach and William Sonnenstuhl ,Cornell Univ. Press, 2001), Bamberger has published over 70 referred journal articles in such journals as Administrative Science Quarterly, Academy of Management Journal, Academy of Management Review and Journal of Applied Psychology.  He served as Associate Editor of the Academy of Management Journal from 2007-2010.