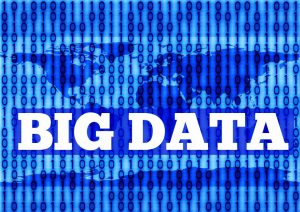 According to
Harvard Business Review
, Data Scientists have the sexiest job of the 21st century.
There's a HUGE need for Data Scientists
By 2018, the United States alone could face a shortage of 140,000 to 190,000 people with deep analytical skills as well as 1.5 million managers and analysts with the know-how to use the analysis of big data to make effective decisions.
What will it take for you to move from being an analyst working with BigData to becoming a Data Scientist?
MIT Sloan Management Review recently posted
an article
about how to get value from data scientists.
Data science is a HUGE thing right now. There's more demand than ever before for data scientists. If you're a data scientist, there's probably a great job available for you right now.
I've been in software, and have worked on analytics for very large datasets. I'd say that I've worked with Big Data.  Was I ever an analyst?  Could I call myself a data scientist? (For those of you who know me, the short answer is NO WAY!)  🙂
The Skills to move to being a Data Scientist
If you're an analyst, how do you make the transition from analyst to data scientist?  Based on the research, here are some key differences:
Fundamentally, it's all about the BUSINESS VALUE.  The higher you go on the business value chain, the more you can make and the more opportunities you'll have.
According to the article, Data Scientists are generally better programmers than most statisticians, and better statisticians than most programmers.
What if you're an analyst who wants to become a data scientist?  What are some skills to work on?  It's more than the math!  In fact, you'll need to think in terms of technical skills and non-technical skills
Technical skills:
According to the research "Analysts" tend to work with structured and semi-structured data to evaluate, report, predict, prescribe and optimize information.
In addition to structured and semi-structured numeric data, Data scientists also work with unstructured numeric data, images, audio and text.  Their work involves exploring, investigating hypotheses and visualization of data.
To accomplish this, you may need to expand your toolkit to include more tools – including open source tools, mathemetical languages such as R and Python, and machine learning, natural language processing, and tools that manipulate data from multiple repositories (such as Hadoop.)
Data scientists are using these tools to look for surprising business insights using all of these forms of data, and that can pay off in a big way.
Non-Technical skills:
What's interesting to me is that the article talked about some pitfalls, too.  Some of the main limiters on the impact of these brilliant contributors have to do with dealing with people.
Specifically, business leaders complain about data scientists being
Aloof and uninterested in the professional lives and  business problems of their less technical team members.
They don't see the need to explain the implications of what they are discovering (or translate their insights into actionable information which can be quickly applied by business team members, and
They have a lack of interest in partnering with business leaders to address the challenges outside the technical realm.
Want to move from Analyst to Data Scientist?
What can you do?
1. Make a plan about improving your technical skills.
Look for data sources outside your traditional repositories that may relate to the business problems your company is facing.
Pick a tool to explore over the next few months – set up a small project where you can experiment with a new tool to help you understand your data better.
2. Make a plan to improve your non-technical skills!
1. Think about how to get the information and insights you have into language that non-technical people can easily understand.
More than "here's the data" or even "here's a graph of the data" take a look at how to tie the data to the pain points that your business team members are experiencing.
2. Read a great book on communication.  
One of my favorites is "How to Win Friends And Influence People" by Dale Carnegie.
3. Do the difficult work of keeping it simple
My guess is that you've already got access to great data that can be applied to difficult business problems – the time you invest in strengthening your communications will pay off in a big way.
Learn how to translate the speeds and feeds into actionable information.  Listen to your business colleagues talk about the problems they are facing, and work to re-craft your messages using the same terms that they regularly use.
Is it harder than "just sending them the data"?
Yes – and your work to cross the communication chasm will dramatically increase the value you deliver to your company.
Additional reading
What's Your Plan?
Growing technical skills and non-technical skills will lead to a big payoff on your journey from analyst to data scientist.
What's your plan?  What's the next step for you on your journey?