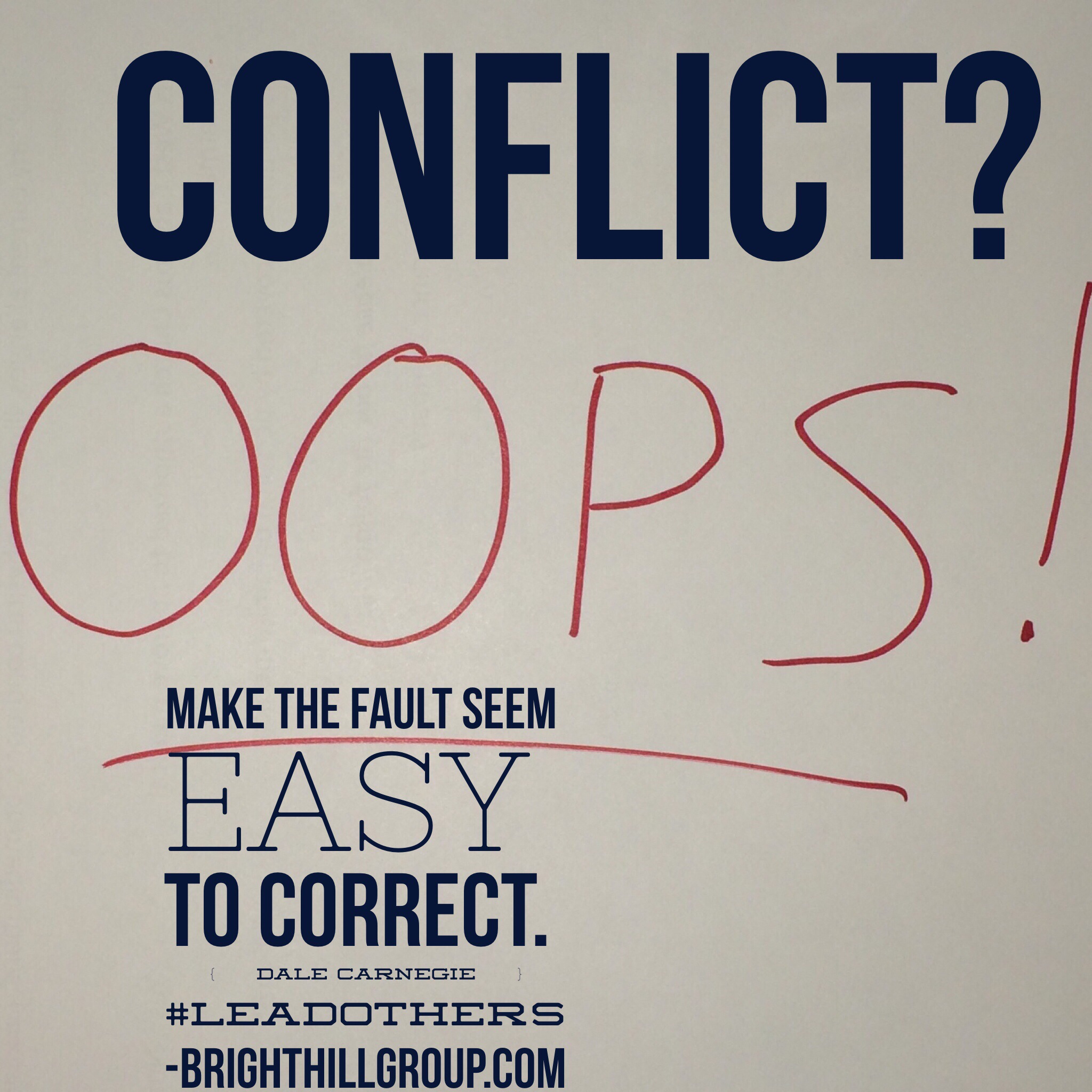 Conflict
Make the fault seem easy to correct. 
Dale Carnegie
#LeadOthers
It's not about the issue. 
People never forget how you make them feel. 
– Even if he is a jerk.
– Even if she is a "B"  player. 
– Especially if they don't report to you.
Don't make it out to be a big deal. 
The relationship is more important than the issue. 
Make it seem easy for them to fix it.