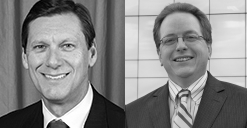 Welcome to this installment of the Tech CEO Essentials podcast.
Today I'm interviewing Dan O'Brien from Tech Image.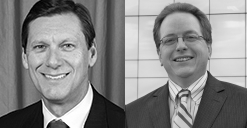 Dan is a marketing and PR expert with roots in the advertising world, and was behind the major rebranding campaign turning Andersen Consulting into the recognizable Accenture brand.
In today's discussion, Dan addresses key questions that CEOs need to think about:
What does the public see when they look at your company?
What stands in the way of a successful communications program?
Where is the best bang for the buck in marketing?
What are today's trends in PR – How can executives really benefit from them?
How can you use new technology to tell your company story?
Audio only version below
Dan also has included Tech Image's checklist of PR best practices: 6 simple areas to check to make sure that you're getting the most from your marketing. These are your six secrets to PR success!
About Dan O'Brien
Executive Vice President and Chief Strategy Officer
As Executive Vice President and Chief Strategy Officer, Dan O'Brien thoroughly enjoys the power of positioning in growing client brands, using the most advanced digital techniques available today.  With a pulse on the marketplace and technology trends, Dan likes to collaborate with clients to align their programs with their audience's media behavior.  This always includes a unique combination of highly effective rich media content and distribution channels that together accelerate awareness, adoption and results.  Dan believes PR has never been more measurable, interesting and fun!
He previously owned his own PR and marketing agency, was the global director of advertising for Accenture and led a number of blue chip accounts as a Senior Vice President at J. Walter Thompson. He holds a Masters in communications from Eastern Michigan University and a bachelor's degree from Bradley University.