HUGE news! BrightHill Group is moving to Charlotte NC in August!
When I tell friends and clients that our family is moving to Charlotte NC they say two things:
"Congratulations!"
"Why are you moving?"
I agree that it is a great thing, and I'll explain why in this post.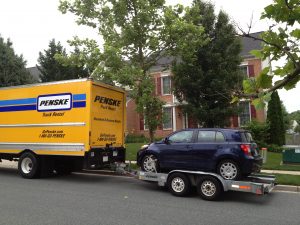 As a business owner I listen to the marketplace every day. I talk to business owners, executives and staff members all the time.
My goal is to listen, look for ways I can help, and offer ideas to help them grow.  (Hopefully that includes my services.)
My message is resonating with executives looking for:
An outside ear and voice (a coach) to help them chart their path, with
Workshops to help their teams grow as teams, and
Training classes to help their team members become more skilled at "doing the work"
We're doing something innovative – we are combining face to face live sessions with follow up calls with teams to help them IMPLEMENT the ideas we talk about during the events. Growth is process, not an event, and we are seeing growth happen by combining events with ongoing calls to keep people on track.
What does this have to do with BrightHill's move?
As it happens, the way that this has been playing out, I'm able to help my clients solve business problems without having to be onsite all the time. In fact, over the last several months, I've landed deals with happy clients in several states outside the DC metro area. I'm finding myself making some short trips to meet client needs, and that is working for clients and for our family.
My kids are growing up, and for about five years my family has been thinking about having some more "elbow room," a slower pace of life, and being closer to extended family.
Several months ago I caught up with some friends who relocated to Charlotte a few years ago. They could not stop raving about how nice a transition it has been for them. This year we have spent a significant amount of time looking around that area, and have "made the call" to relocate.
What does this mean to my clients?
That's a great question. Over the last months I've experimented with a variety of tools to be "virtual" when I help clients. I've discovered that in many cases I can keep doing what I've been doing –  whether I'm "here" or "there."
Many of the programs I'm offering are already a combination of on site and remote work.
I'll be happy to continue to serve you in DC – Charlotte to DC is a short plane hop away, and Charlotte NC has the 6th busiest airport in the US.
I'm already planning workshops in September and October in DC, and I'm finalizing details on a significant client program spanning multiple states including MD.
I'm NEVER too busy to talk about helping your team, and never too busy for a referral to a friend or colleague, either.
Please give me a call!
As of today we're still in DC, but our house is for sale. You can see the virtual tour here, and the MLS listing here.
If you know someone looking for a beautiful single family home in Germantown, please pass this info along!