Technical skill is insufficient.
You also need to know why customers need your skills.
#LeadYourself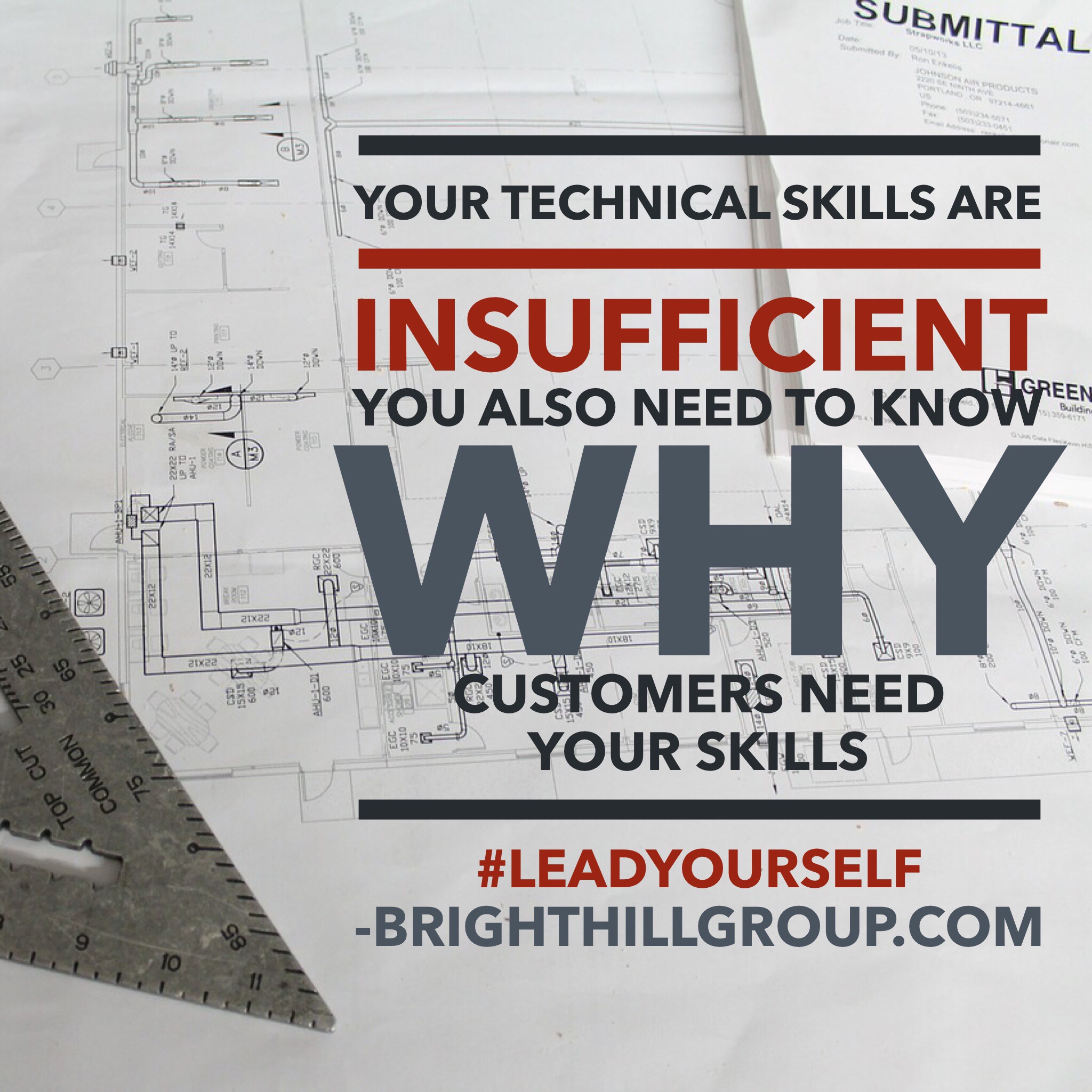 Sometimes we think that our expert tech skills are all that matter.
Necessary, but not sufficient.
We need to be good at what we do, and it's just as important as WHY our customers, clients and users need what we do.
All the deep tech skills I had using Novell Netware, WordPerfect office and even building wide area networks are long outdated today and are essentially worthless.
Today, the business problems behind those tools are even more important than ever.
Take the time to stretch outside your technical skills box to learn about the business problems that you are being asked to solve.
You'll find you bring even more value, and will be in higher demand.
Your company can always find someone cheaper to do tech tasks. Don't forget that.