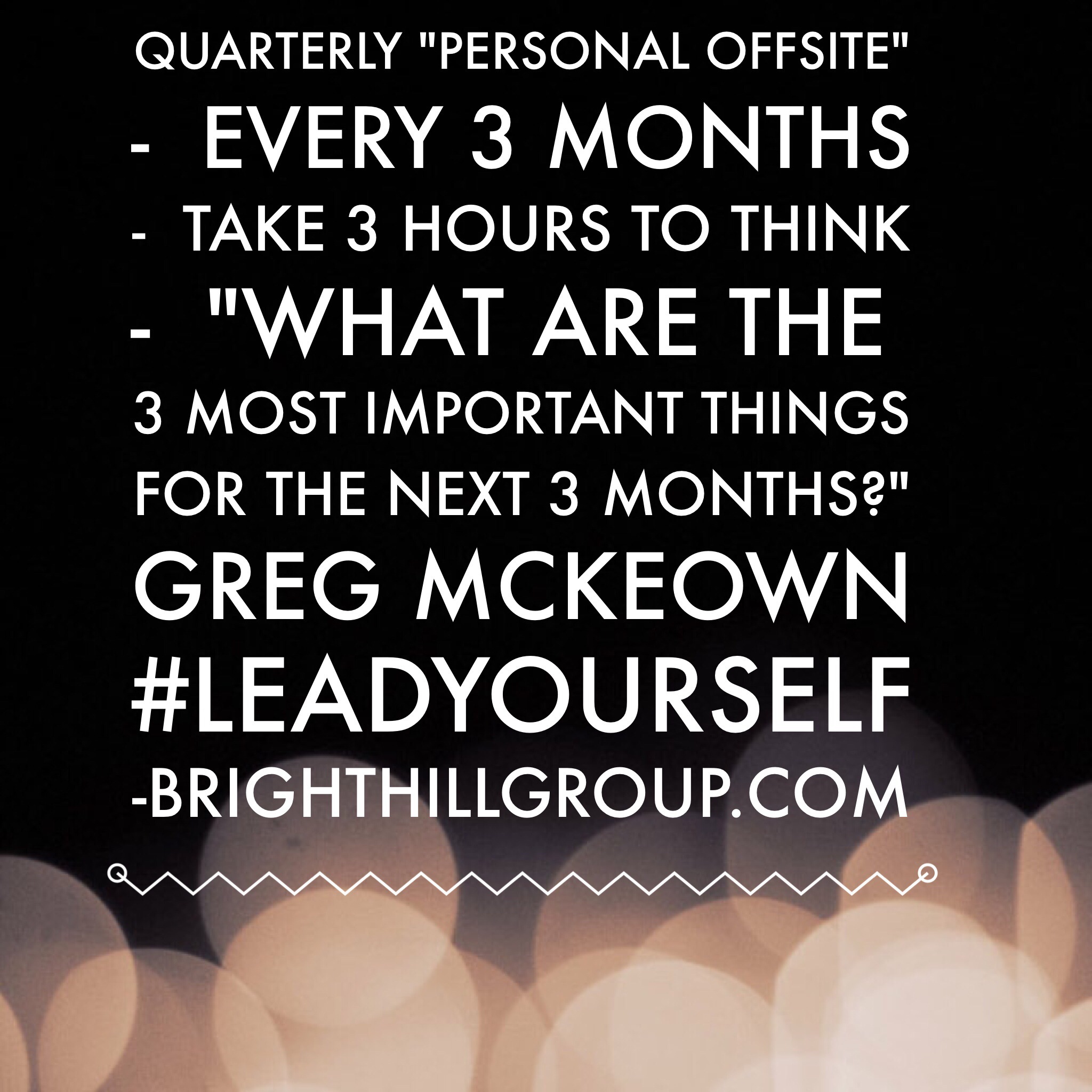 Your Quarterly Personal Offsite
Every 3 months
Take 3 hours to think
"What are the 
3 most important things
For the next 3 months?"
Greg McKeown
#LeadYourself
Everyone around you is so busy – even too busy to think!
Make space in your calendar to think, and you'll be a thought leader in your organization.
I love Greg's idea because it's so completely doable. You could do this on a Saturday once a quarter.
Put it on your calendar and see how effective it is!