Welcome "A Geek Leader" listeners!
Download the flyer for the Four Levels of Thinking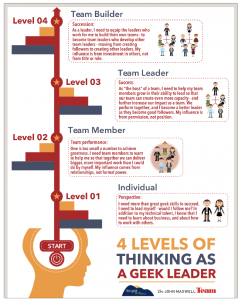 Bring the Leadership Game to your Organization!  
It's a fun, easy, 1-2 hour session where you'll connect as a leadership team.
Call Tom at 240-668-4799
Launch your team into Q3-Q4 with a planning retreat!
Give me a call at 240-668-4799 to discuss your team!
Download my Special Report – Finding budget for your leadership training