A Simple Process, Not Another Project For You
As an operator, the last thing you need is another project – another thing that requires a ton of your time and energy.  This program is designed just for you – a busy Chick fil A operator.
"Our Unique Culture" walks you through a simple process that helps you put into words what makes your restaurant special, and your leaders and team members leverage that uniqueness to help you build an amazing, smart, loyal team. With that great team in place, you can focus on protecting and growing that culture as you grow the business.
For just $997, we will work directly with you to walk you through the simple steps and transform your team.  We'll spend time with you, give you simple exercises to move you forward, and be available to answer questions on your journey.
Ready for More Info?
Pick your best time for a quick call
The Bad News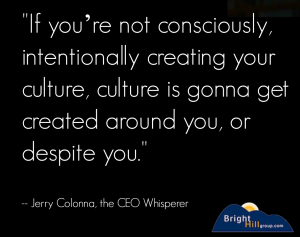 "Our Unique Culture"  – Why is YOUR Restaurant Special?
Overall, Chick fil A has incredible culture – but how do you move beyond motivational cliches and slogans to really equip and inspire people to love working at YOUR restaurant?
The Good News
Your restaurant has a unique culture – whether it's the one you want or not – it's already happening.  The good news is that you can make a huge difference with a specific plan to put that culture into words and actions that you can teach to your leaders who teach it to team members.  "Our Unique Culture" does EXACTLY that in six simple sessions with a coach.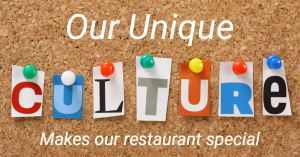 "Our Unique Culture" Grows a Leadership Team that WORKS and scales
It's not enough to find good people who can do the essentials – as an operator, you need a team that can do the work AND grow to become the leaders who can handle the needs of a busy restaurant, and even think like an operator as they make wise decisions.
"Our Unique Culture" Helps you Find GREAT Team Members
There's a lot of talk about competing for talent, and many operators will just offer higher pay, but I think that's the wrong approach.
Sure, paying more will get more applicants, but will they "get" Chick fil A?  Will they be the right people?  Will they do great work for you?
Once you've hired them, can they continue to grow as the brand grows and as your restaurant stretches to be an even greater part of your community?
Ready for More Info?
Pick your best time for a quick call
"Our Unique Culture" – Protects What's Great About YOUR Operation
Our goal is to help you build and keep the team of people you need to run your restaurant well so you can make the impact you want to make.
That's why our process is built on giving you the tools that make the right people want to apply, and helps you keep them for the long haul.
BrightHill Group is different because we'll help you focus on how your Chick fil A operation is special and why people will want to be a part of your team.  We understand what makes Chick fil A unique and how to find the people who are excited to be a part of that experience.
When you are attracting people who "get Chick fil A" to want to work at your restaurant, you'll have happier team members who create better customer experiences and grow your impact in your community.
Not only that, but you'll also be laying the foundation of your simple system to train, develop and grow people from new team members to strong leaders who represent you and Chick fil A well.
"Our Unique Culture" – Builds Leaders Who Think Like Operators"
Once you have put it into words, your leaders can begin to intentionally protect and grow the culture you want.  These leaders, working off of your values and your priorities, can build a whole team who knows the right thing to do – because it's "our culture" – "our way" of doing things.  They will make the right call whether you're there or not.
Ready for More Info?
Pick your best time for a quick call
"Our Unique Culture" – How It Works
Each module includes personal, 1-1 support from a coach and practical assignments to help you move forward.
In these six modules you'll put together a comprehensive, ACTION-ORIENTED program that your leaders will understand and embrace.
Module 1 – Vision and Mission – We will translate these squishy concepts into crisp, easily understood and actionable statements that will make sense to everyone from your directors to your front line team members.
Module 2 – What are MY values?  What are the Restaurant's Shared Values? We will identify the key words and definitions that relate to how you agree to treat each other and how you'll build trust.
Module 3 – Values into ACTIONS – How will we train?  How will we use these values to support team members and protect our culture?
Module 4 – Actions into PROCESS – what processes do we need to change in order  to have our culture be a part of everything we do?
Module 5 – Process into MINDSET – How to take the mission, vision, and values and incorporate it into the thinking of your leadership team and into the team members?
Module 6 – Mindset into Motion – How to take the momentum you've been creating around intentionality and make that a regular part of how your restaurant operates
Ready for More Info?
Pick your best time for a quick call