Do people understand what you're saying?
"Hi.  My name is Tom, and I'm a geek."
I figured I should get that out of the way at the top of this post.
The other day I was reminded of this fact when I dashed off a quick note to a colleague.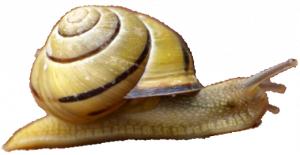 I needed to put something in the postal mail to him, but I didn't have a street address for him.
What are you talking about?
My email said something like "Can you please send me your snail mail address?"
It didn't occur to me that this was not perfectly clear.  I didn't hesitate – even for a second – before sending it.
A little bit later, my colleague wrote back "forgive me, but what's a snail mail address?"
Am I communicating?
Wow.  I was surprised.  Then I spent a few minutes laughing at myself.  It's only communication if the OTHER PERSON knows what you mean!
Do people understand you when you "communicate" with them?
In what ways are you using jargon, lingo, acronyms or short cuts in your speech or writing?
Are you SURE that those listening to you know what you're talking about?
It happens all the time, especially to those of us in technical fields – we are experts who get used to talking with other experts – perhaps we're reaching them, perhaps not!
Bonus – can you decipher this jargon?
BTW – IMHO YMMV. FYI the ETA is TBD.  WYSIWYG.  TTYL. CU. (If so, re-read this post before sending your next message!)
Tom