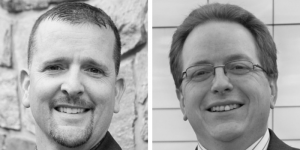 Better Meetings
In this Geek Leadership Essentials Podcast, I connect with Bryan Field from MeetingResult LLC.
We talk about making your meetings useful and efficient!
How to make your meetings more effective
The root causes of unproductive meetings (and what to do about it)
One powerful, simple system for making your meetings far better
Bryan has generously offered to provide two great resources for us.
FREE
One chapter from his book Powerfully Simple Meetings.  Click on the book below to start your download!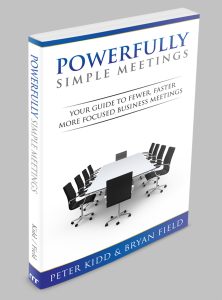 Great Discount!
For our listeners, Bryan has offered a 40% discount on annual subscriptions
Go to meetingresult.com and use promo code "Web-MR" for 40% off individual or team annual subscriptions!
About Bryan
BRYAN FIELD is a senior information technology executive and cofounder of MeetingResult LLC. He has more than sixteen years of experience in Software and Systems Development, IT Security, Business Process Reengineering and Web and Mobile Technology Implementations and has worked extensively in both the federal government and private sector. Before cofounding MeetingResult, Mr. Field built and led a sales organization for a defense contractor. He received his bachelor of science degree in Industrial and Systems Engineering from Virginia Tech and has been a certified project management professional (PMP) since 2005. 

About the Podcast
We host a podcast focused on the essentials of leadership.  We interview experts and publish a new podcast every few weeks on topics like project management, sales, marketing, leadership development, and so much more.